Communication via objects
FIVA Acrylic Foundry produces original and custom-made products for companies. Acrylic inclusion, but also laser engraving and screen printing, make it possible to manufacture communication supports that are both efficient and elegant. Communication via objects is essential nowadays to promote a company's products and services as well as its image.
Events:
the importance of communication supports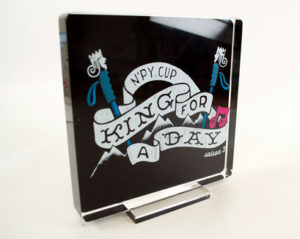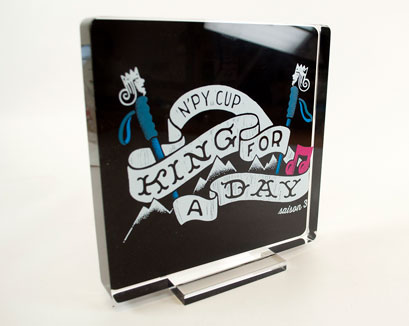 Visual presentation is a major element to ensure the promotion of a company. You have to catch the user's eye and transmit a powerful and positive message through an object.
Using acrylic inclusion to produce innovative communication media is a perfect solution to communicating about operations, events, etc.
These acrylic communication supports provide maximal customisation and enhance the company's image. They also give the communication campaign a higher profile. These objects are perceived as high-end products.
For the production of your communication media, trust the expertise of FIVA Acrylic Foundry and stand out from your competitors with custom-made, unique creations.
Example
of FIVA Acrylic Foundry products
Are you organising a contest or an award ceremony? Do you want to communicate on your sponsorship? Are you looking for a commemorative object? Entrust the production of your acrylic trophies to our team.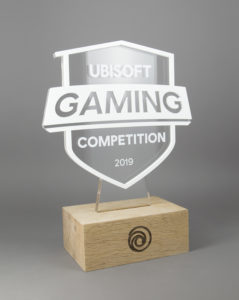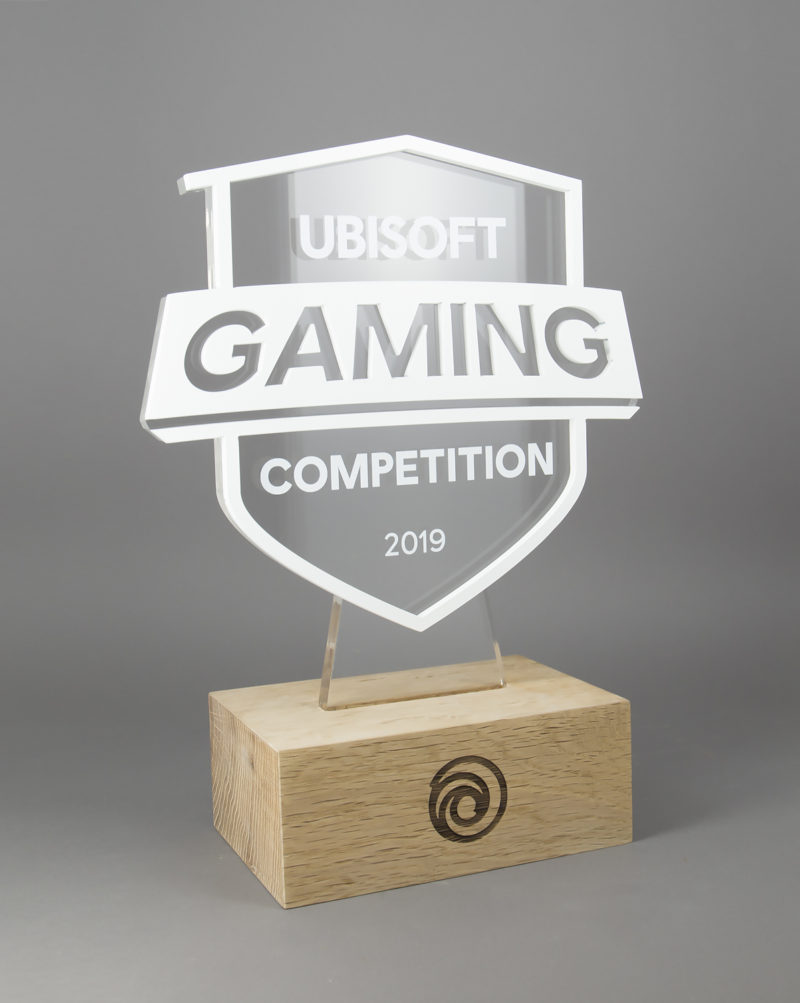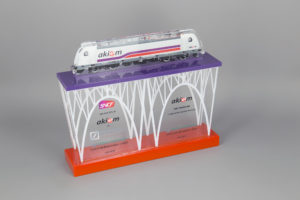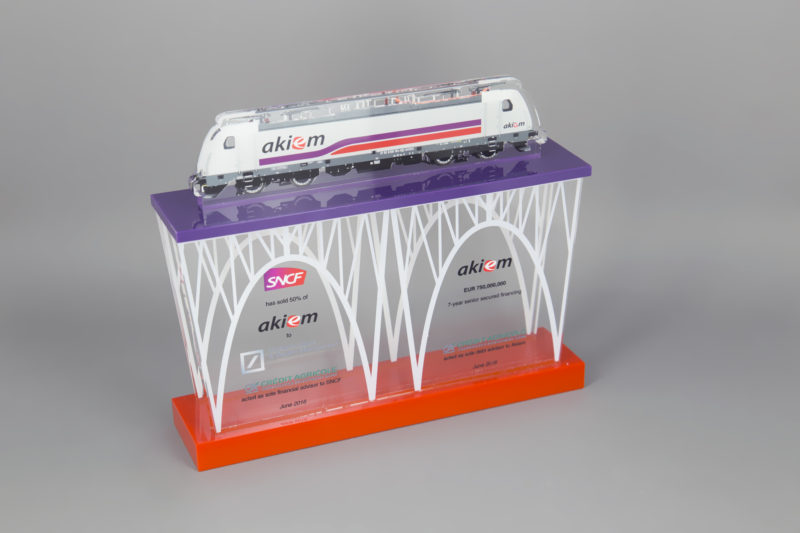 Do you have a major financial transaction to be announced? A success to celebrate? There is nothing better than an acrylic tombstone to formalise an important transaction for your company. These products perfectly illustrate the power of communication through objects.
Promotional objects are used to communicate about a product or about the company. It is a way of enhancing your image by distributing personalised products bearing the company's logo to your employees, suppliers, and actual or prospective customers. Stand out from the crowd by choosing promotional acrylic objects.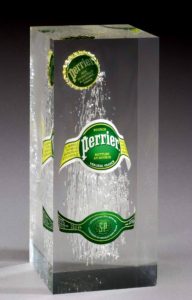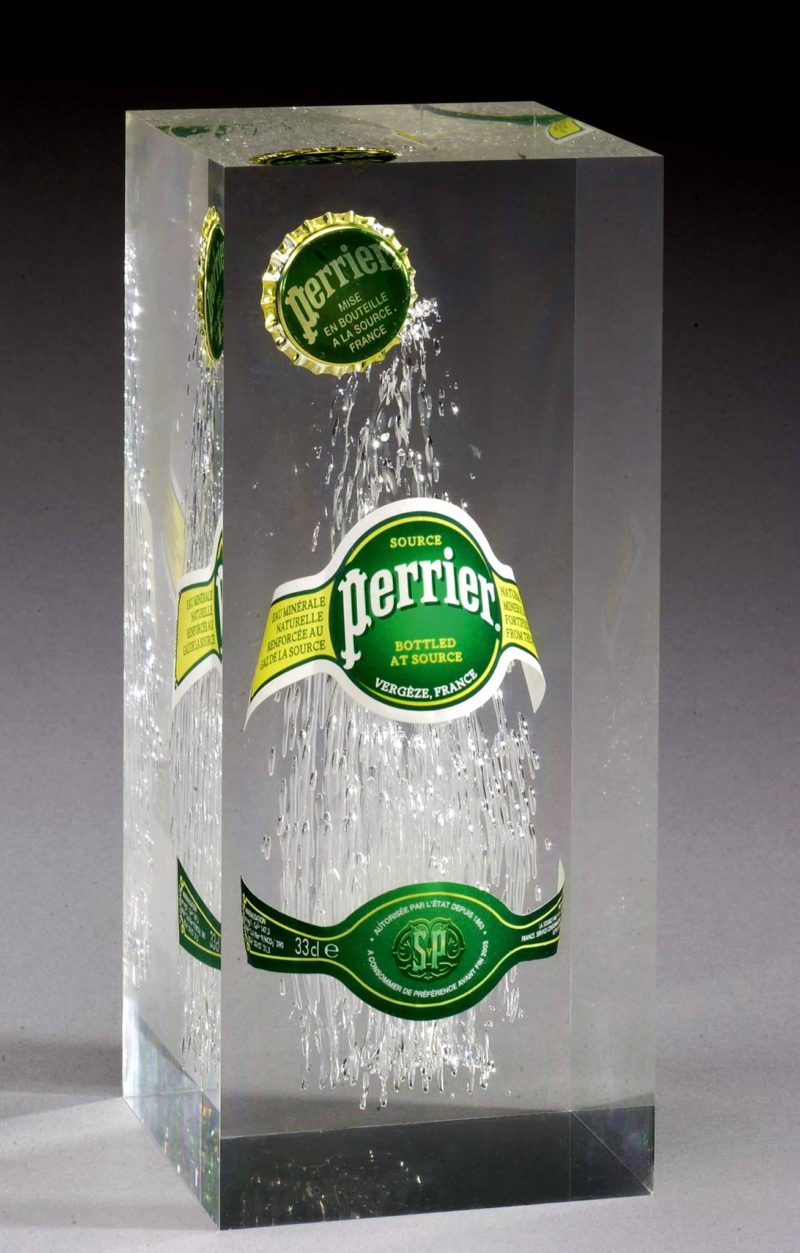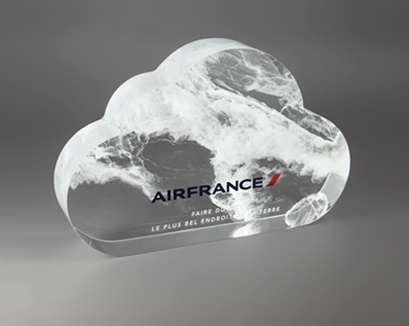 The success of point-of-sale (POS) advertising depends largely on the support. Highlight certain services or products with acrylic inclusions that will grab the attention of customers and give an attractive look to these products or services.
FIVA Acrylic Foundry produces communication objects according to your specifications and adapts to your needs, especially regarding production scale. We can plan a series production, a few pieces, or just one.