Gifts or other promotional items are used to communicate about your company or a specific product.
Yet, customers and business partners receive many of them. Therefore it is important to differentiate yourself from your competitors by choosing innovative and aesthetic promotional items.
FIVA Acrylic Foundry uses acrylic inclusion to manufacture your promotional items according to your specifications.
An effective way
to promote your business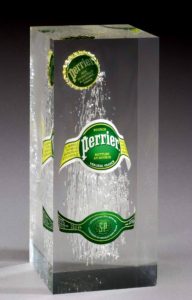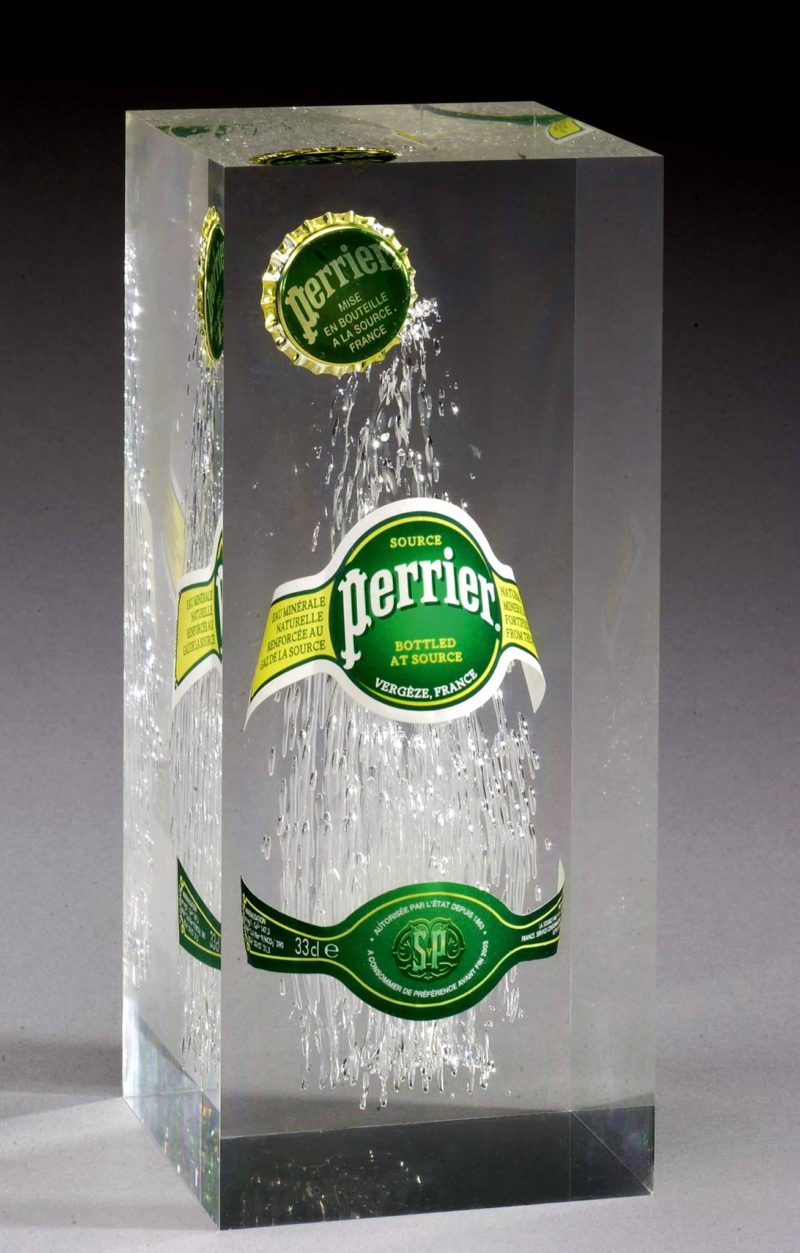 Promotional objects that reflect the company's image are a universal component in the promotion of a product, service or company. But how can your object impress customers, prospects or partners among the many pencils, diaries or key rings they regularly receive? The best answer holds in two words: acrylic inclusion.
With this technique, you will stand out from your s competitors. These acrylic blocks in which an object is suspended are original products, with a decorative and/or functional role.  They can be cut to just the shape you want. Various artefacts can be embedded. You have complete freedom in the creation of your promotional items. All you have to do is let your imagination run wild.
The aesthetics of this type of product will give your promotional items a definite aura in the eyes of your customers and business partners. They will associate your company with qualities such as precision, high-end quality, technicality, etc. Indeed, they are not just simple promotional gifts but real original and aesthetic creations that bring added value to your company's image.
FIVA Acrylic Foundry's expertise
in the service of your promotional objects
FIVA Acrylic Foundry has been making objects in acrylic inclusion since 1992: trophies, tombstones, signalling and point-of-sale items, etc.
It regularly receives orders for promotional items for national and international companies.
It uses different processes to achieve a perfect result that meets all the requirements imposed by your specifications:
Acrylic inclusion,

Screen printing,

Laser engraving,

Digital machining,

Laser cutting.
FIVA Acrylic Foundry casts itself the material of the blocks.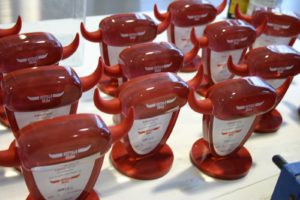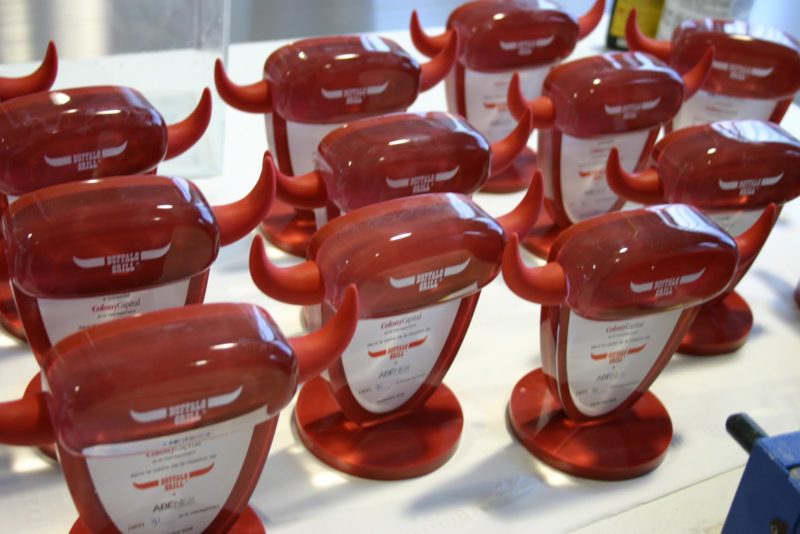 Some achievements
of FIVA Acrylic Foundry