FIVA Acrylic Foundry, an innovative company
FIVA Acrylic Foundry aims to enhance your objects by inserting them into a mixture of acrylic materials with any shape you wish. This company has a strong expertise in acrylic inclusion, and is constantly growing. It accompanies many artists in their artistic projects. It meets the precise and detailed needs of client companies. It creates tailor-made products for individuals. 
FIVA Acrylic Foundry's
history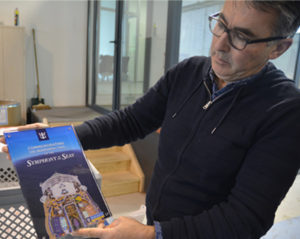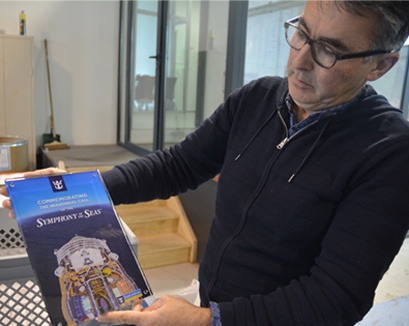 Founded in 1992 by Patrick Cassagne, FIVA Acrylic Foundry has quickly developed into a key player in acrylic inclusion.
Companies in South-West France soon requested custom-made trophies and other products. The quality of the projects prompted an expansion of the customer base and of the subdomains covered. We now have an international outreach, with requests from Saudi Arabia, Canada and Switzerland.
Today, FIVA Acrylic Foundry continues to work in the event-focused domain by creating communication supports for companies such as trophies, tombstones and promotional items. But it is also solicited by national and international artists to produce their works. Many individuals all over the world possess one or more items from FIVA Acrylic Foundry's workshop.
A team
of professionals with varied complementary profiles
FIVA Acrylic Foundry's achievements are the result of the work of a team of twenty collaborators.
All have a solid expertise in their field.
Acrylic inclusion, but also the other production techniques mastered by FIVA Acrylic Foundry such as laser cutting, laser engraving, digital tooling etc., involve several skills: computer graphics designers, screen printers, technicians on CNC machines, laser cutting and engraving technicians, casting technicians and many employees who study, create, shape, machine, sand, polish, surface, and package the products ( (tombstones, trophies…).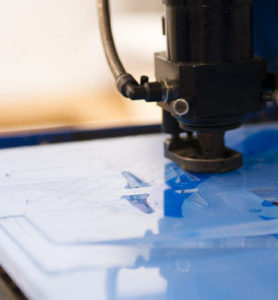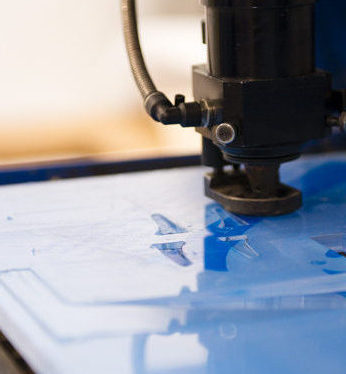 Recognised expertise
in the acrylic inclusion industry
The skills and know-how of FIVA Acrylic Foundry's teams are recognised worldwide.
The company was awarded the Heritage label in 2014 for its construction of the bar of the Plaza Athénée hotel in Paris.
To meet the ever-increasing and increasingly specialised demands, FIVA Acrylic Foundry now has a 2,000 m² workshop in the Hautes-Pyrénées, with sophisticated machinery operated by passionate professionals.
FIVA Acrylique Fonderie labellisée
"Entreprise du Patrimoine Vivant"
La reconnaissance de l'État pour notre savoir-faire artisanal et industriel
Le label EPV distingue les petites et moyennes entreprises de fabrication d'excellence françaises, et souligne leur engagement local.  Créé en 2005, il a été délivré à FIVA Acrylique Fonderie par le ministère de l'Economie et des Finances. Une importante investigation a permis de certifier nos savoir-faire industriels et artisanaux, de fabrication française.