Trophies
Give your trophies a new dimension by opting for acrylic inclusion. Thanks to the various techniques mastered by FIVA Acrylic Foundry's teams, you can give your trophies the shape you want.
You can stand out and establish the visual identity of your company, an event, a product, etc.
Elegant and original trophies
thanks to acrylic inclusion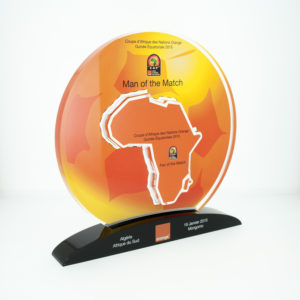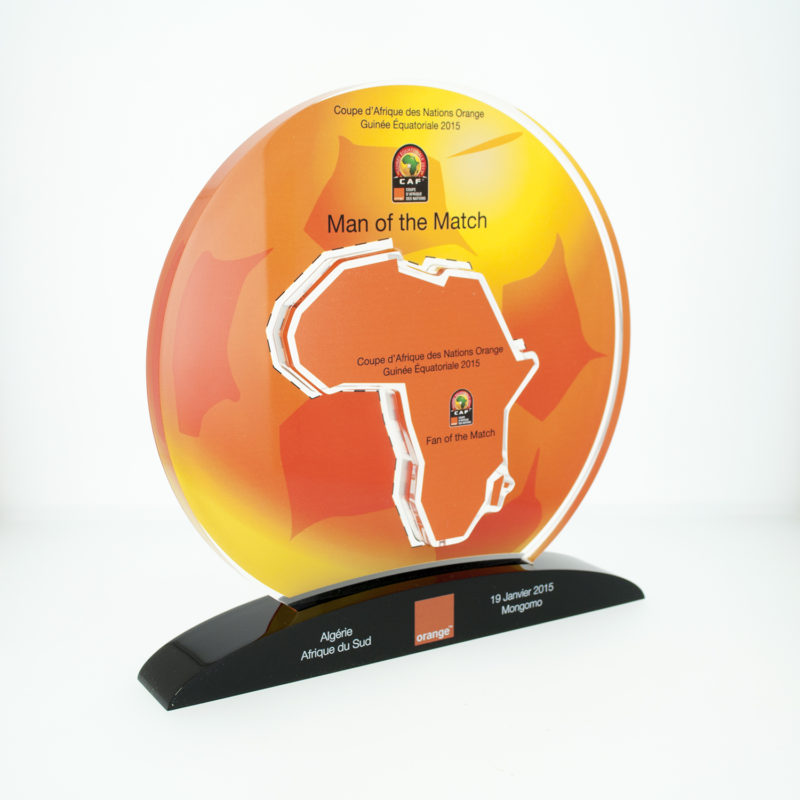 Various techniques are used to make your trophies :
acrylic inclusion, to suspend any artefact in an acrylic block,

laser engraving to customise the trophy,

screen printing totally compliant with your graphic charter,

laser cutting or digital tooling for precise cutting (the choice of process depends on the thickness of the substrate).
Thanks to the perfect mastery of these techniques, FIVA Acrylic Foundry is able to manufacture customised trophies that will highlight your company, your competition or your pricing. Their aesthetic rendering of a trophy can give an event very special prestige.
Efficient
communication supports
The trophies made by FIVA Acrylic Foundry can be used as awards or prizes during a competition (sports, arts or other.).
They can also be used as commemorative objects for an event (trade show, exhibition, opening, etc.). To commemorate important events of your company, we can also make acrylic tombstones.
The originality of the trophies created using the acrylic inclusion technique allows companies to stand out and leave a strong imprint in the minds of people who have received a trophy or have just admired it.
Trophies are effective means of communication by the object and offer convincing results in terms of brand capital.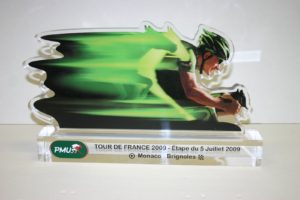 Some examples of achievements
by FIVA Acrylic Foundry
Trust FIVA Acrylic Foundry to assist you in the creation of advertising trophies that will enhance the image of your event and/or your company.
Benefit from the expertise of a qualified and competent team in the various techniques necessary to manufacture a quality trophy.