Tombstones
"Tombstones", essential to announce a major operation, celebrate a transaction or commemorate a financial achievement, are highly appreciated by companies.
They recognise the work of collaborators and highlight the major events in corporate life.
They are very effective tools for communication via objects with employees but also with partners, and actual or prospective customers.
Why
an acrylic tombstone?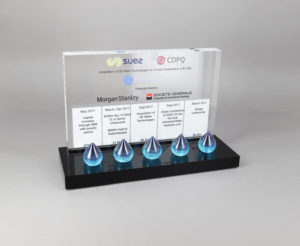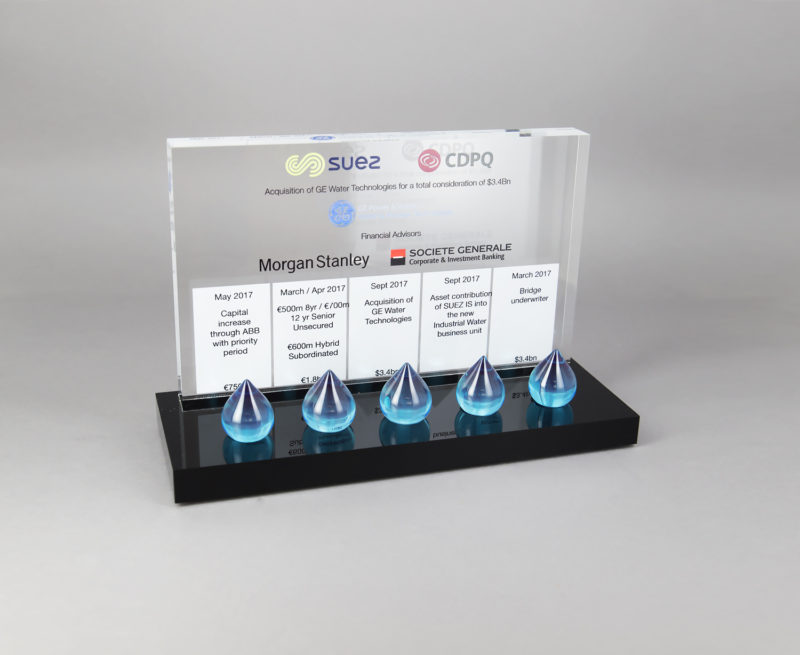 Originally, tombstones were press releases published in specialised media to announce a transaction, a call for tenders, a participation, a merger, etc.
Today, these notices are accompanied by the manufacturing of objects that make it possible to materialise a financial success or a major step in the company's development.
Choosing an acrylic tombstone gives appreciable profile to this commemorative object. Like acrylic trophies, tombstones are seen as rewards for the work done and the results obtained.
The choice of acrylic inclusion reinforces the prestige of this communication object and has a positive impact on the company's image.
Edge techniques
for your tombstones
Thanks to FIVA Acrylic Foundry, there are no limits to the creation of your tombstones.
Imagine the shape you want and obtain a result that meets your expectations thanks to the expertise of our collaborators and the high technicality of the machines used in the workshop of over 2,000 m².
Advanced techniques, including acrylic inclusion, but also laser cutting or digital machining, screen printing or laser engraving, are used to create promotional and/or commemorative objects such as tombstones.
Every detail counts in the making of a tombstone. Choosing FIVA Acrylic Foundry to support you in its creation (from the specifications to the final result via a 3D model) is opting for excellence and precision.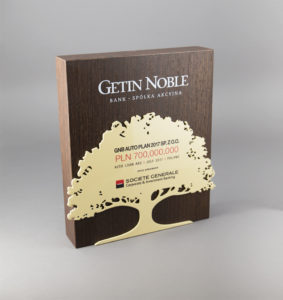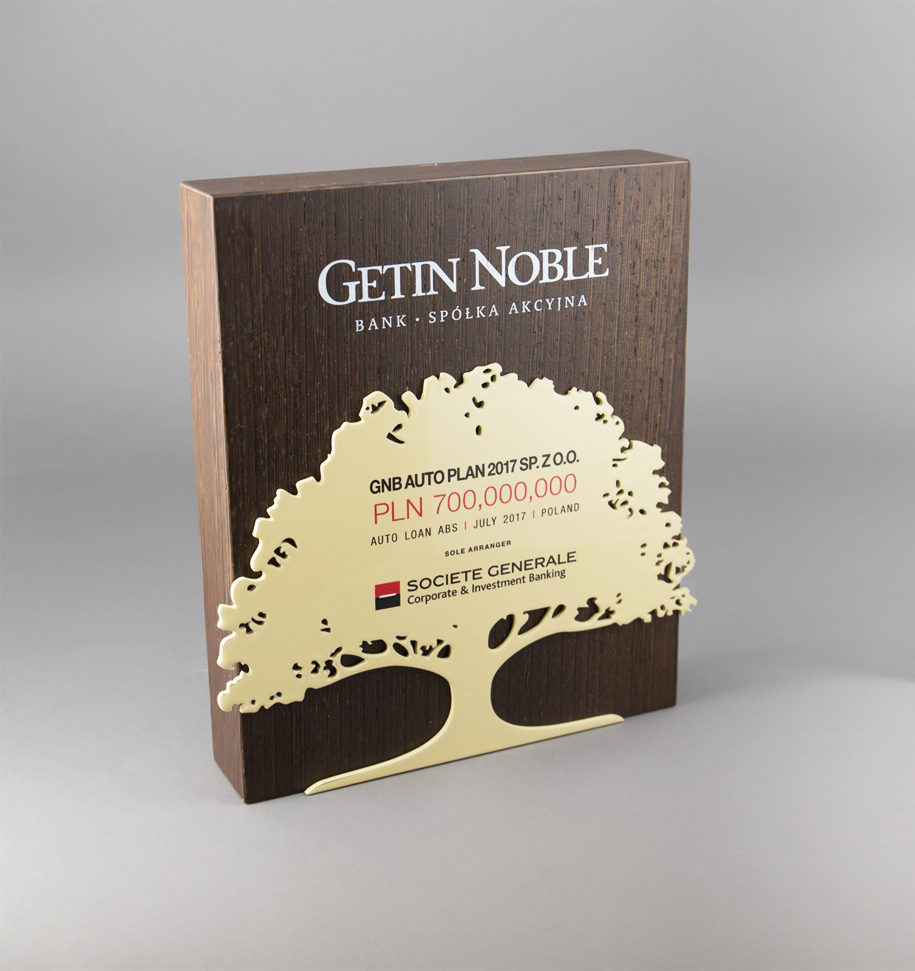 Some
of FIVA Acrylic Foundry's achievements
With acrylic tombstones, celebrate your company's successes and major milestones in its development.